PRE-ev



ent Spe



cial





Players Age Divisions 4 T



ackle F



o



otb



all



Division 1 - 8u Division 2 - 10u
Division 3 - 12u Division 4 - 14u (Max is 8th Grade)

Age cut off

August 1, 2016. All players having a birthday on or before August 1, 2015 will qualify for Age Division. (Example: if your team is made up of kids 10 and younger with kids turning 11 after August 1st, then they still compete in the 10u Division).

final schedules

The Final schedules will be posted by 9:00 pm on the website on the Tuesday nights prior to the event.

Event Deadline

First Come, First Served. Need to be paid in full 2 weeks before event. Teams that pay early will lock in the spot as well as save money.
Powered by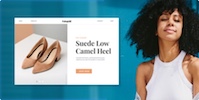 Create your own unique website with customizable templates.