WHO IS GOING TO EARN A BID TO NATIONALS
PLAYERS AGE DIVISIONS

Division 1 - 6u
Division 2 - 7u
Division 3 - 8u
Division 4 - 9u
Division 5 - 10u
Division 6 - 11u
Division 7 - 12u
Division 8 - 13u
Division 9 - 14u (Max is 8th Grade)

AGE CUT OFF

August 1, 2014. All players having a birthday on or before August 1, 2014 will qualify for Age Division. (Example: if your team is made up of kids 10 and younger with kids turning 11 after August 1st, then they still compete in the 10u Division).

FINAL SCHEDULES

The final schedules will be posted by 12:00 pm on the website on the Wednesday afternoon, prior to the event.

TEAM CHECK IN

Team check-in will take place on Friday from 4:00 pm to 9:00 pm. Coaches will pick up their team EVENT SHIRTS and all necessary information. Skilled players will also be weighed.

FRIDAY NIGHT COACHES PARTY (ONLY)

Friday night from 9:00 pm till 11:00 pm at designated hotel

SATURDAY NIGHT COACHES PARTY

Saturday night from 9:00 pm till 11:00 pm at designated hotel

awards

Every game FCS awards a Player of the Game.
Team Awards for the Champions and Runner-Ups.
Individual Awards for Champions.


Plus Champions receive FREE ENTRY into 2015 event as Defending Champs.

ONLY $20 PER PLAYER + FREE EVENT SHIRT!

We make it EASY. ONLY $20 per player - Price includes a FREE ($15) Cool Event Shirt for all players plus 4 Coaches. (You Must Sign Up by Deadline) Additional shirts will be available for purchase at the event for $15 each.

EVENT DEADLINE

First Come, First Served. To qualify for the FREE EVENT SHIRTS you need to be paid in full 2 weeks before event.

LIMITED TEAMS IN EACH DIVISION

Each age division is limited to the first 8 paid teams

GAMES

Everyone will play 3 games of bracket play concluding in a Championship Game. Please select Sample Button below

STEP ONE : REGISTER 4 EVENT

On the Top of this page you can select the button "REGISTER 4 EVENT HERE" This will hold your teams participation in event.

STEP TWO : PLAYER REGISTRATION

Make sure all of your players are registered. We do not want a player left off the EVENT PROGRAM. In addition, they won't receive their Cool Event Shirt!

STEP THREE : PARTICIPATION FEE

After you register, we offer 3 convenient ways to pay: mail your payment, pay online, or you can make a simple wire transfer using a Walmart Money Gram. Our mailing address is FCS Ball, P.O. Box 600, Hartland, MI 48353. Keep in mind that the sooner we receive your payment the sooner you are guaranteed a spot in the tournament.
Powered by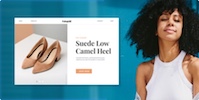 Create your own unique website with customizable templates.